About company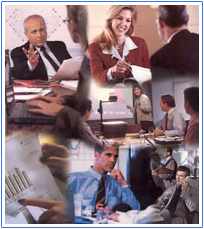 Auditing firm " Triada " (Certificate №1924) has been operating in the market of auditing services more than 19 years. Clients of our firm are as the biggest transport and industrial enterprises of Ukraine, so the small companies of various kinds of activity. Our auditors are the members of Union of Auditors of Ukraine, additionally to the certificate of auditor have a certificate of tax consultant, a number of staff are qualified ACCA.
For many years our auditing services have been ordering by the majority of seaports of Ukraine, which are our regular clients (including the Odessa Sea Commercial port – the largest port of Ukraine on Black Sea and  the Mariupol Sea Commercial port – the largest port of Ukraine on sea of Azov). Also to use our services prefer the Shipping companies (including the largest shipowner – OJSC "Ukrainian Danube Shipping Company"); Forwarding Agents and Sea Agents (including JSC "Ilyichevskvneshtrans", Ltd "Portinvest-Logistic"); Holdings (including  "Transbunker" Group of Companies).  Our firm has rendered services and to the wide clients circle of other areas (it means to the building companies, industrial enterprises, commercial companies, sports clubs too).
Owing to the flexible price policy, tariffs for our services are comprehensible both to the big companies and for small firms and are the most advantageous in the market of auditing services at guaranteed quality of our work.
PRINCIPAL CAUSES WHY THE ENTERPRISES PREFER AUDITING FIRM  "TRIADA":
01 The personnel potential of firm consists of highly qualified practical specialists under the accounting and tax accounting, audit and the law. All of them have the conformed certificates and an operational experience at the enterprises as chief accountants, auditors and lawyers. It defines high quality of our work. Our employees have many publications in leading accounting editions of Ukraine: "Bookkeeping", "All about accounting", "the Debit & the Credit", "Ports of Ukraine". The leading experts are awarded with Diplomas of the Union of Auditors of Ukraine.
02 Carrying out of annual (quarterly) auditing allows to liquidate a problem of greater losses which are usually compelled to bear the enterprises at carrying out of checks by supervising bodies.
03 Cooperation with our Company allows to prevent and solve such significant problems of the enterprises, as duly tax planning, the appeal of check results of supervising bodies (including in court).
04 There is an opportunity operatively to receive any normative document, the conclusion of an auditor or the lawyer, consultation on interesting questions, to define a real financial position of the company, to make the contract, to make alterations to statutory documents, etc.
05 Audit according to requirements of the International Financial Reporting Standards, transformation of the Reporting on IFRS for submitting according to requirements of the foreign investor.
Our office has a convenient location in the center of Odessa: Vice-admiral Zhukov side-street, 3-7, of. 12 (the house "Greek"). We invite you to long-term cooperation! You can call right now by telephone +38 (050) 73-73-000, +38 (048) 728-7418.